Why Choose Us?
Professional
Reasonable
Accommodating
Dependable
Experienced
and much more...
Our Services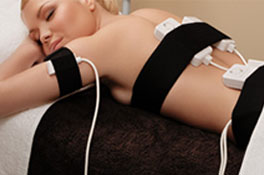 Body Contouring
ReNuuMe Health Solutions offers several options to help you shed pounds and inches all over your body using our various lipolaser techniques. In addition we can help you tone and tighten the lines and wrinkles on your face. This technology is rooted in science, FDA-approved, and results are guaranteed. If you want effective fat reduction without surgery, you've come to the right place!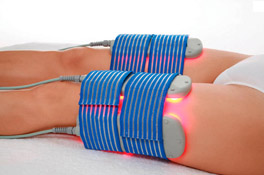 LipoLaser
A non-surgical, non-invasive laser lipolysis. LipoLaser emits low levels of laser energy which creates a chemical signal in the fat cells, breaking down the stored triglycerides into free fatty acids, glycerol and water molecules, the same natural response initiated by the body anytime it needs to use its stored energy reserves. These free fatty acids are then transported throughout the body by the lymphatic system to supply the body with energy, again just as if the body would respond in times of caloric scarcity. A period of exercise post treatment ensures the complete metabolism of these freed fatty acids, shrinking the fat cells and delivering the body shaping results you are looking for.

This process is a non-destructive, targeted fat reduction technology, which means excess fat deposits can be treated anywhere on the body and the fat cells are not destroyed as a result of treatment. Targeted fat reduction and circumferential reduction has many advantages over other body shaping technologies.
Advantages of LipoLaser:
1. Safe, minimally-invasive procedure uses low levels of visible red laser lights to create a safe and painless stimulation of the normal chemical pathways to free up reserved energy resources stored in fat. Procedure is safe, effective and immediately demonstrable.
2. Treatments are passive, pain-free and require no down time. Treatment can be done on your lunch break, and you can go right back to work after!
3. Treat all skin types and body parts, such as: neck, upper back, lower back, knees, hips, thighs, stomach, bottom and arms
4. Recommended treatment frequency is twice weekly for 30-45 minutes per treatment.
5. Entire body can be treated at once.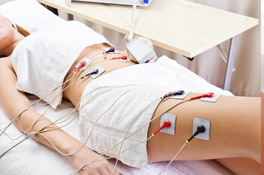 What is Micro Current Therapy?
Micro current therapy is excellent for weight loss and muscle toning. It is a powerful, safe and painless alternative to surgery and drugs which allows you to achieve rapid results with no downtime
The soothing electro-stimulation breaks up fat and strengthens, tones and firms abdominals, glutes, legs, arms and love handles.

Other benefits include improved circulation, toxin elimination, increased metabolism and lymph drainage. It also speeds up the repair of muscle fibers and removes lactic acid, thereby drastically reducing muscle soreness.
Electrotherapy is a very safe treatment and is not at all painful or invasive. Just one 60-minute session can burn up to 1,500 calories!
Reduces cellulite
Firms and tones your body
Contours and reshapes your figure
Improves the condition of your skin
Increases circulation
Eliminates toxins
Promotes post-surgical healing
Enhances well-being
Relieves muscular pains
What Areas can be Sculpted/Contoured with LipoLaser?
Legs & Buttocks:
ReNuuMe can help reduce the appearance of stretch marks, cellulite, scarring and dimpling using the LipoLaser. The best procedure for cellulite is finally here! Benefits include increased skin tightness, lifting of sagging areas, improved muscle tone, hydration and overall appearance of the skin.
Stomach & Back:
Tighten and tone the stomach and love handles with this treatment designed to sculpt your waist line. See a reduction measured in inches and dress sizes. This is a great treatment for post pregnancy issues!
Arm Sculpting:
Experience a relaxing treatment resulting in sleeker arms. Flabby arms are toned and tightened while seeing improvements in sagging and loose skin!
Overall Expected Results:
Muscle building and toning, skin tightening, loss of inches, reducing fat & cellulite, lifting sagging areas, and improved biological processes. Results suggest that 30 minutes on the machine is equivalent to 400 perfect sit-ups! Clients are losing 2-9 overall inches throughout the body. For lasting results, five to ten treatments are recommended. A series of twice weekly treatments will produce cumulative and profound results.